Are you looking to join a team of creative, curious, and passionate strategists, researchers, systems-minded designers, and business thinkers?
If so, check out any openings below.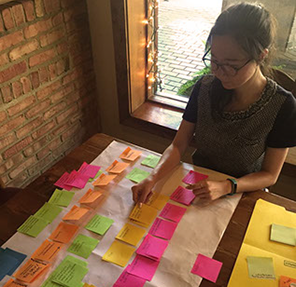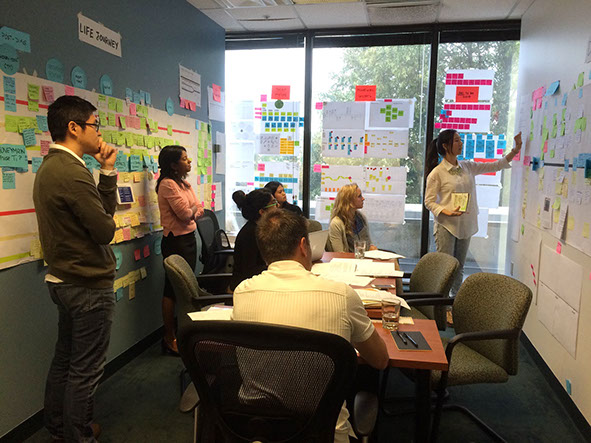 Senior Design Researcher
Columbus, Ohio
Do you love applying generative design research methodologies for the front-end of design development? Do you believe that everyone is inherently creative and that by bringing together stakeholders, users, and businesses we can discover and solve for unmet user needs? Do you like working with multidisciplinary teams to tackle big challenges (i.e. healthcare, financial services, retail, etc.)?
If so...
Stratos Innovation Group is looking for a mid-level Design Research Lead to join our team! The ideal candidate will have 2-4 years of professional experience in design research for services OR have a Master's Degree in Design Research, or a similar field, with hands-on experience to share.
You may be a good fit for this position if...
You're a pro at:
Creating and implementing custom-made research methods
Facilitating one-on-one interviews and small group sessions
Analyzing and synthesizing qualitative data
Visually translating research insights for effective communication
Connecting basic business challenges to design strategy outcomes
You have experience with:
Leading design research projects and executing the research plan with the given resources of time, people, and materials
Interacting with clients
Managing and collaborating with junior design researchers on project work
Creating low-fidelity prototyping activities when a project requires giving shape to concepts
You are:
self-motivated
a holistic thinker
flexible, yet organized
a good communicator
a person with deep empathy for the end-user but also a passion to help organizations transform so they can better serve their customers and employees
one who has high standards for qualitative research
comfortable with ambiguity
Application:
Please email your resume, cover letter, and portfolio (or link to your website) to work@thestratosgroup.com. Please do not send attachments over 15MB.
Stratos Culture:
Adventurous, Quirky, Diverse, Authentic, Empathetic, Transparent, Involved
Stratos Core Values:
Co-Creativity, Integrity, Generosity, Holistic Thinking, Ingenuity, Systematic Thinking